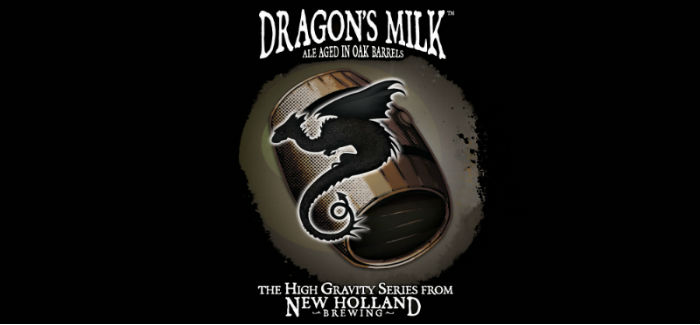 New Holland Dragon's Milk
New Holland Brewing Company
Holland, Michigan
I don't know if it's more a testament to a lack of character of my part or those who buy me meals on occasion like I was some worthy hot chick but I've long tired of asking why about most everything.
I had one of these at Sidetrack Bar & Grill with Bearsdley, Bobo and the original Bob and my first inclination was to tip over in an exalted state of vertigo. I get drunk easy and quite fast and on an empty gut it came within a few sips with this one. By the time my black bean yuppy sliders (LOL) came 55 minutes later I was pretty much a simpering fool on half a pint, 2 glasses of water and one over-syrupy raspberry tea.
Even after the relief came the 10.whatever% had me reeling. Flat black stout with the accustomed traits until the last quarter of the glass. Then it was a stiff menthol alcohol infusion meant to topple the weakest parasites. And I was while bemoaning a sink tossed into the Huron River, the current state of American hegemony and my own mental lethargy concerning a girl (well... in generic terms since she's a woman and one always deserves whatever he gets from them). All which will vanish when I see my cheetah clone in the AM and the wicked world rights itself for a few dozen hours.